Tracey and I have been in Real Estate for a combined 30 years. Tracey started as a part-time agent while going to Grand Valley State University in Grand Rapids to make a little extra money. I started with investing in properties prior to the Great Recession. We made it through by the skin of our teeth! We were able to survive and thrive through the ups and downs of the last 15 years and our experiences continue to inform us. Part of that journey has been finding the right Real Estate brokerage for us.
We've been with 5 or 6 different real estate brokerages over the years. Three years ago we met Craig Lescoe at National Realty Centers. Like you, we didn't know much about National Realty Centers (NRC). At the time we didn't know it was one of the most successful independent brokerages in Michigan or that it had the most fee friendly policy of any brokerage I have worked at (most brokerages charge administrative fees on top of standard commissions, our broker leaves the decision to us and we charge none! There also are no franchise fees of 8% which large brokerages charge agents and of course is passed onto the client). What I learned in talking to Craig is that NRC offered a tremendous amount of support and value for the cost. Lower brokerage costs allow us to pass along savings to our clients. In the beginning it was about that value, really solely what do we get for our dollars spent and how did it allow us to better serve our clients.
Three years later we no longer look at it as merely a dollars and cents proposition. NRC's support has allowed us to build meaningful and long lasting relationships with our clients. All the tools we need are provided to us and the support staff is amazing, which allows us to do a great job for our clients.
One of the tools NRC provides us with is Real Satisfied, a survey service we can use to send to every client at the end of a purchase or sale. All NRC agents have access to this tool. This was the result of our brokerage wide surveys last year: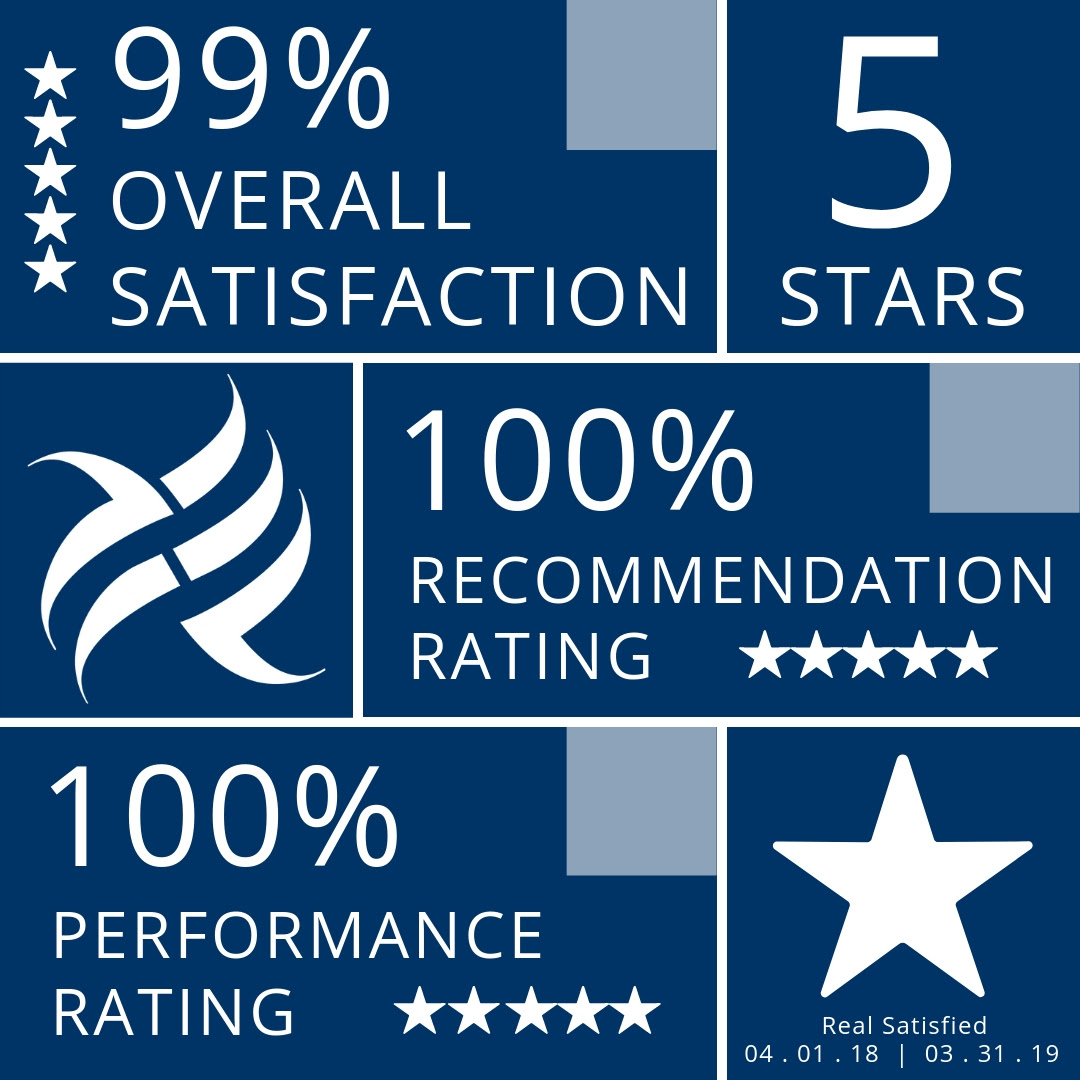 These numbers are not by accident or some sort of manipulation. They are the true measure of client satisfaction with the agents at National Realty Centers. NRC's broker, staff, and culture help us to provide the type of service that result in these kinds of ratings.
Tracey and I are proud to be a part of the NRC family and we're asking you to trust us when the time comes to sell or buy your next home. You can partner with us knowing that you'll have the tremendous support of not only two experienced real estate agents but a family of support through National Realty Centers.